How can we assist you?
Advice and assistance: Do you have any questions about our products, wishes or criticism? We should like to hear from you
With pleasure and commitment we would like to offer our customers a first-class service. This is how you can reach us:
+49 7252-97073-10
Service hours:
Monday - Thursday from 9:00 to 16:00
Friday from 9:00 to 12:00
Your call cannot be answered personally for once? Then please write to us or leave a message. We will call you back immediately.
Your contact person
If you have a concrete request, you can also contact the respective contact person directly.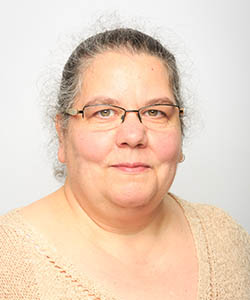 Sabine Gerst
Subscription service, purchasing, advertising and retailer service.
+49 7252 97073 10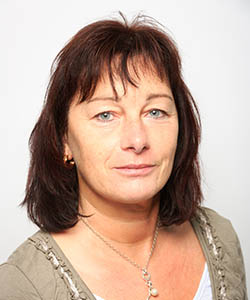 Monika Veit
Subscription service, purchasing and accounting
+49 7252 97073 10
Commercial matters
Advertising & Communication:
The brands Gefiederte Welt, PAPAGEIEN and WP-Magazin offer a unique reach in the printed edition, in popular newsletters as well as online and social media to address owners, breeders and bird lovers in a high quality environment. They are market leaders in their respective segments! Ask for our media data and a personal consultation
Trade & Resale:
Our magazines, books, the exclusive poster series, the illustrated cup and glass collections and the popular calendars are also highly valued in the trade as an enrichment to the product range. Whether you are a pet shop, zoo shop or specialist for keepers/breeders: with this plus in our range you will inspire bird lovers.
Our specialist department will be happy to advise you on advertising possibilities in the media and sales opportunities for the products:
[email protected] and (+49) 7252-97073-16.
Become an author
We are happy to welcome new authors who contribute impulses, topics of the heart, their profession and creativity. Please send your submission to [email protected]
Courage for newcomers and work on an equal footing with professionals is our motto: It does not matter to us whether you are writing a text for the first time or are already an accomplished writer of articles on parrots and parakeets or pet birds. We will be happy to take care of your text with pleasure and commitment.
For the PAGEIEN we are pleased about reports to the attitude, breed and free life of parrots and parakeets. In the Gefiederte Welt the same topics are welcome for the whole spectrum of feathered species. Legal issues and new developments in technology as well as in aviary and enclosure construction are also dealt with. Not to forget: The news from the zoo world!
In the WP-Magazin the private keeping of pet birds, i.e. practical and advisory topics e.g. in feeding, employment as well as in health care at home are in the foreground.
You do not need to adhere to any particular formatting. Our professional editing (linguistic and technical) ensures that no mistakes are made. Our editorial staff will contact you if you have any questions regarding content - together we work towards the goal for our readers!
Professionals can follow the instructions below:
PAPAGEIEN and Gefiederte Welt:
per page: approx. 3,000 characters including spaces
WP-Magazin:
per page: approx. 2,700 characters including spaces
Since we would like to offer you as a reader always up-to-date reports and articles, the text and also the used graphical material should not have been published before in any other German language magazine (not even in a similar form) and should not be offered at the same time to different magazines. This also applies to digital channels such as facebook etc. This has among other things legal reasons. We do not accept any liability for unsolicited manuscripts. There is no guarantee of publication. By the way, the copyright for your manuscript always remains with you as the author. The publisher only acquires the right to publish the text and images in its magazines against payment of a fee and thus to use them for commercial purposes. By sending us your manuscript or picture material, you agree to the conditions regarding the full right of use for publication in the publisher's media. Against this background, it is important that you, as the author, mark the submitted material in such a way that it is always clear who holds the copyright (e.g. in the case of submitted photos that do not originate from the author). Secondary publication of your article and your own photos in other magazines or media is possible after a period of twelve months.
Please note: Only if you send your text and photos to: [email protected] can smooth processing and scheduling be guaranteed. Larger data deliveries, e.g. image material, please send via file hosting or cloud services.
Fees: Authors will receive a previously agreed fee for the publication of the manuscripts/articles or images provided by you. The fee is usually paid approximately six weeks after publication of the article. Excluded from this rule is material provided by companies for free use or general press information and if the photographic material has already been published in "social networks" such as facebook. We will be happy to discuss the details with you personally. Please note that fees must always be taxed by you. Cash payments are not possible. If you have any questions about the fees, please contact the author service (Mrs. Gerst) directly: +49 7252-97073-12, or send an e-mail to: [email protected]